hvac dubai
04 Dec
By xquisite
5 Helpful Tips to Buy an AC in Dubai
Looking to buy Air Conditioner in Dubai? Have no fear! Here are 5 tips that should help you throughout the buying process.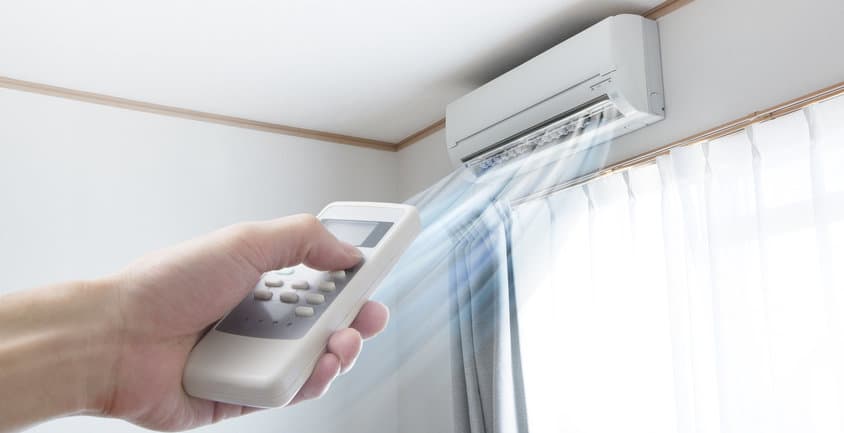 Few places on earth are quite as hot as Dubai. With temperatures regularly reaching the 100-degree mark, it's important to stay cool.
And whether you're looking to buy your first AC unit or you're just looking for a replacement, it's important that you know what to look for in a company.
Finding the right air conditioning service can be difficult, however. But that's why we're here to help!
Here are 5 helpful tips to buy AC in Dubai.
1. Know Your Needs: Size Matters
It's important to make one thing clear right off the bat: your AC needs will vary depending on a few factors.
First and chief amongst those factors is the size of your building. If you're running a large warehouse with hundreds of employees, for instance, you'll need some hefty cooling power. Smaller buildings like houses, on the other hand, may only require one AC unit.
The physicality of the job is another important detail. If your place of employment features lots of heavy-duty lifting, you'll need to buy AC units that are more powerful than a commercial unit.
Knowing what you need is a great way to make sure you get to stay cool for a fair price.
2. Ask for Recommendations and Read Reviews
Finding an AC service that you trust isn't always as easy as just hopping on Google and calling the first business. You'll need to make sure you're working with a service you can trust.
Asking friends and family for recommendations is a great way to get info of the best companies to call. It doesn't hurt that some companies offer a referral bonus, too.
You'll also want to look into reviews. Studies show that consumers trust reviews as much as a personal recommendation. Be sure to gather reviews from a variety of sources. The more reviews you read, the more informed you'll be.
3. Know What to Ask
By now you've likely found a company that you want to buy AC from. The next step is to give each company a call and shop around a bit.
But to get the right service at the right price, you'll want to know what to ask. Here are just a few things you'll want to make sure to ask your AC company about:
Timeline for completing the job
Rates
Experience level
Worker insurance
Cost of labor
Cost of parts
4. Try and Stay Energy Efficient
Let's face it, Dubai gets hot. Really, really hot. But running the AC all the time can increase your bill by a substantial amount.
Accordingly, when going to buy a unit, look into more energy efficient units. These units are better for the earth — and your home.
You may end up saving hundreds of dollars per year, and you'll get to stay cool while doing so!
5. Think About Longevity and Maintenance
Finally, it's always a good idea to buy with the future in mind. Typically, you should expect an AC unit to last between 10 and 20 years.
Of course, one of the biggest factors of longevity is maintenance. When reading reviews, make sure that your AC service uses quality products. Saving a few dollars now may actually cost you more in the long run.
Buy AC in Dubai: Bottom Line
Using these tips will keep you cooler at a much lower price. Be sure to get in touch today if you're in need of AC service. Aircon is one of the most reputable services in Dubai, and we'd love to show you why.
Our experienced team of professionals would love to help you buy AC for a price you can be proud of.
Contact us and enjoy a cooler home or office for less money.
Contact Details: Muhammad Asim |  054 444 0786 | info@cacdubai.com
08 Apr
By xquisite
It's hot out there and the last thing you want is to wait around for your AC repair. Here's how to choose a fast and reliable air conditioning service!
Everyone enjoys the cool-down that air conditioning provides.
Yet, it's a service that you may not fully appreciate until you're forced to live without it.
Being subjected to blazing hot temps can make you realize just how much value a reliable air conditioning service truly brings. This is especially in Dubai, where summers can reach over 100 degrees Farenheight, with around 90 percent humidity.
Today, we're talking about how to look to find the best experts in your area. Having someone to call when your systems need maintenance or tune-ups is critical to staying cool all year long.
Ready to get started? Let's go!
1. Look for Ones That Come to You
A reputable air conditioning service will come to your location and assess your systems before providing you a quote to repair or replace the unit.
Whether you're in a home, an office, or a warehouse, the concept is the same. Offering an estimate over the phone without taking the time to survey the state of the equipment rarely results in a reliable and accurate quote.
Look for a service that takes the time to meet you where you are, and prioritizes in-person interaction. In the same vein, be sure to go with one that provides written quotes over verbal ones that could change without your consent.
In the same vein, be sure to go with one that provides written quotes over verbal ones that could change without your consent.
2. Seek Out Knowledgeable, Future-Focused Techs
An outdated air conditioning system is more likely to require more constant upkeep and may result in costlier repairs.
As such, find a service provider that can recommend new, up-to-date models to save you time and energy down the road. Look for tech-savvy technicians that follow industry trends and are current on all the latest model updates.
More recent models are designed to help cool your home more efficiently and can increase the value of your property. Before investing in a new system, make sure you're choosing one that's current and fitted to your needs.
A reliable air conditioning service will steer you in the right direction, ensuring your systems are in-date and capable of performing for years to come.
3. Do Your Research and Value Reputation
Maybe your style is to hop online and read some local reviews before you decide on a service provider. Or, maybe you value word-of-mouth recommendations most of all.
Either way, be sure to check around before deciding which service to select. The best ones will be the ones people are talking favorably about, writing about, and endorsing to others.
Look for companies that are licensed and certified to perform this type of work, so you can help avoid any liabilities that may arise if work isn't performed to code.
A reputable service provider will be trained and experienced, able to tackle myriad issues related to your system performance.
Dubai Air Conditioning Service: Your Trusted Resource
If you're looking for an air conditioning service in Dubai, we'd love to help.
We're a team of experts dedicated to keeping the city cool. From repair services to maintenance support, we do it all.
Contact us today to connect, and get relief from the heat!
We provide professional air condition maintenance for all types of Air conditioning units. When the hot rays of the sun beat down and the stifling heat reaches us even in the shade, all we want is a little relief. Knowing that a nicely cooled home or office building is somewhere close by gives us a sense of relief. We know that no matter what, when we walk in those doors a burst of cold will refresh us and calm our heat–stressed senses.
All–Inclusive Air Conditioning System, AC Unit and HVAC Services
Our Air Conditioning technicians have the knowledge and experience necessary to work on any type of air conditioning system. No matter how old or new the system is, what the brand is, or how big the A/C problem, we can easily identify and solve virtually any air conditioning issue.
We Fix & Assist You in Following:
Central AC
Split Central
Ducted Split
Package Units
Chillers
Compressors
Our Service Includes:
Troubleshooting
Breakdown Service
Compressors Changing
System Cleaning
Filter Cleaning
Servicing
Water Leak Fixing
Cooling Problems
Ducting
Insulating
Preventive Maintenance of Air Conditioning Units
AC Fan Coil Issues
Air Balancing
Air Duct Cleaning
Condenser Issues
AC Fan Motor Repair
AC Drain Blockage Issues
Thermostat and Temprature Issues
AC Filters
AC Overhauling
Electrical Issues
AC Unit Replacement
AC Complete Servicing
AC Noise Fix
Bad Smell from AC
Leaking AC
AC Vent Cleaning
New AC Installation
AC Replacement
AC Supply
AC Repair and Fault Diagnosis
---
Major Areas We Serve
Al Barsha

Al Furjan

Al Quoz

Al Sufouh

Al Warqa

Al Wasl

Arabian Ranches

Arabian Ranches

Arabian Ranches 2

Barsha South

Bur Dubai

Burj Khalifa

Deira

DIFC

Discovery Gardens

Downtown Dubai

Dubai Marina

Emirates Hills

Green Community
Hamriya

Hor Al Anz

International City

International City 2

Jebel Ali

Jafiliya

Jumairah Beach Residence (JBR)

Jumairah Lake Towers (JLT)

Jumeirah Village Circle (JVC)

Jumeirah Village Triangle (JVT)

Jumeirah

Jumeirah Golf Estate

Jumeirah Island

Karama

Mankhool

Mirdif

Marina

Meadows

Mira 1

Mirdif

Motor City
Mudon

Nad-al-Hamar

Oud Metha

Oud Metha

Oud Metha

Palm Jumeirah

Raffa

Remraam

Sheikh Zayed Road

Silicon Oasis

Springs

Springs

Studio City

Sustainable City

TECOM

The Gardens

The Lakes

Umm Suqeim

Wafi City

World Trade Center

Zabeel