duct cleaning dubai
04 Dec
By xquisite
5 Helpful Tips to Buy an AC in Dubai
Looking to buy Air Conditioner in Dubai? Have no fear! Here are 5 tips that should help you throughout the buying process.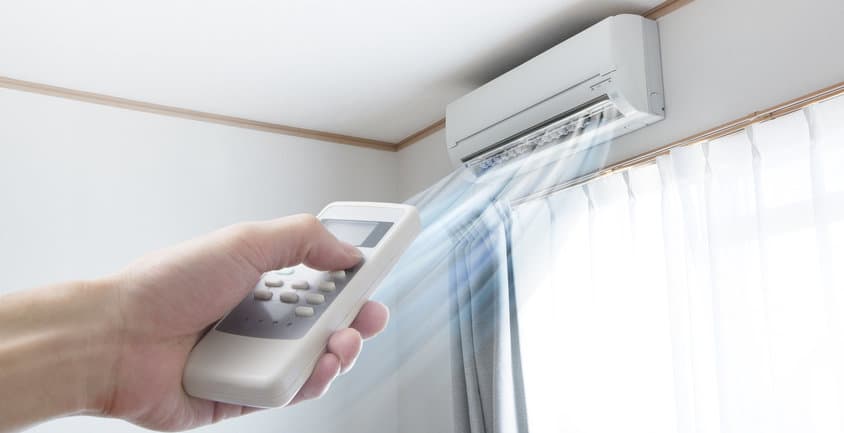 Few places on earth are quite as hot as Dubai. With temperatures regularly reaching the 100-degree mark, it's important to stay cool.
And whether you're looking to buy your first AC unit or you're just looking for a replacement, it's important that you know what to look for in a company.
Finding the right air conditioning service can be difficult, however. But that's why we're here to help!
Here are 5 helpful tips to buy AC in Dubai.
1. Know Your Needs: Size Matters
It's important to make one thing clear right off the bat: your AC needs will vary depending on a few factors.
First and chief amongst those factors is the size of your building. If you're running a large warehouse with hundreds of employees, for instance, you'll need some hefty cooling power. Smaller buildings like houses, on the other hand, may only require one AC unit.
The physicality of the job is another important detail. If your place of employment features lots of heavy-duty lifting, you'll need to buy AC units that are more powerful than a commercial unit.
Knowing what you need is a great way to make sure you get to stay cool for a fair price.
2. Ask for Recommendations and Read Reviews
Finding an AC service that you trust isn't always as easy as just hopping on Google and calling the first business. You'll need to make sure you're working with a service you can trust.
Asking friends and family for recommendations is a great way to get info of the best companies to call. It doesn't hurt that some companies offer a referral bonus, too.
You'll also want to look into reviews. Studies show that consumers trust reviews as much as a personal recommendation. Be sure to gather reviews from a variety of sources. The more reviews you read, the more informed you'll be.
3. Know What to Ask
By now you've likely found a company that you want to buy AC from. The next step is to give each company a call and shop around a bit.
But to get the right service at the right price, you'll want to know what to ask. Here are just a few things you'll want to make sure to ask your AC company about:
Timeline for completing the job
Rates
Experience level
Worker insurance
Cost of labor
Cost of parts
4. Try and Stay Energy Efficient
Let's face it, Dubai gets hot. Really, really hot. But running the AC all the time can increase your bill by a substantial amount.
Accordingly, when going to buy a unit, look into more energy efficient units. These units are better for the earth — and your home.
You may end up saving hundreds of dollars per year, and you'll get to stay cool while doing so!
5. Think About Longevity and Maintenance
Finally, it's always a good idea to buy with the future in mind. Typically, you should expect an AC unit to last between 10 and 20 years.
Of course, one of the biggest factors of longevity is maintenance. When reading reviews, make sure that your AC service uses quality products. Saving a few dollars now may actually cost you more in the long run.
Buy AC in Dubai: Bottom Line
Using these tips will keep you cooler at a much lower price. Be sure to get in touch today if you're in need of AC service. Aircon is one of the most reputable services in Dubai, and we'd love to show you why.
Our experienced team of professionals would love to help you buy AC for a price you can be proud of.
Contact us and enjoy a cooler home or office for less money.
Contact Details: Muhammad Asim |  054 444 0786 | info@cacdubai.com
20 Jun
By xquisite
5 Reasons to Get An Air Duct Cleaning
There are quite a few reasons why so many people invest in air duct cleaning services. We're sharing 5 reasons why you should get your ducts cleaned here.
Staying cool in Dubai is a necessity. Air conditioning systems here work overtime just to make sure that businesses and homes are comfortable.
Because they're in constant use, that means that air duct systems need to be cleaned more often than usual. Can you think of the last time you cleaned your air ducts?
If the answer is no, you might want to consider getting them cleaned professionally. Here are five reasons you should schedule a duct cleaning.
1. Better Quality Air In Your Home
People usually only give a thought to air quality if they have a pet, someone with asthma or respiratory problems, or a smoker living in the house. However, everyone should monitor their air quality.
There will be air contaminants in your space no matter how clean you are. Dust and pollen can come in from outside, hair dandruff gets into the air, the list goes on.
If you never clean your air ducts, all of those contaminants are constantly recycled. Getting your ducts professionally cleaned will improve the quality of air in your home.
2. You'll Save Money
Cleaning your air ducts also makes them more efficient.
When there are too many contaminants in the system, it has to work harder to generate the same results. That causes an enormous waste of energy, which means that your bills are higher each month.
Once they're cleaned, though, they work the way they're supposed to. Clean air ducts generate the same cool air at a lower cost.
3. Duct Cleaning Helps Your System Last Longer
The benefits of a clean system don't just stop at efficiency. Making sure that your system is running in top shape will also help it to last longer.
It's the same logic that can be applied to most machinery — the better it's maintained, the longer it will last you. It's best to think of your air conditioning the same way.
Spending a little money on cleaning now could save you a lot of money on a costly repair down the road.
4. Non-Professionals Can Damage Your System
Convinced that duct cleaning is important and ready to tackle it yourself? Not so fast.
It's best to let professionals handle all cleaning since doing it incorrectly can actually do more harm than good. If someone doesn't vacuum the ducts correctly, for example, you could end up with more dust and pollutants in your air.
With a professional cleaning service, you can rest assured it will be done correctly.
5. Peace Of Mind
Finally, having your air ducts professionally cleaned is sure to keep your mind at ease. No need to worry during the summer about your system getting clogged with dust and leaving you in an overheated building.
You can step inside each morning and breathe in fresh, cool air. On a swelteringly hot day, there's nothing better than that.